About Me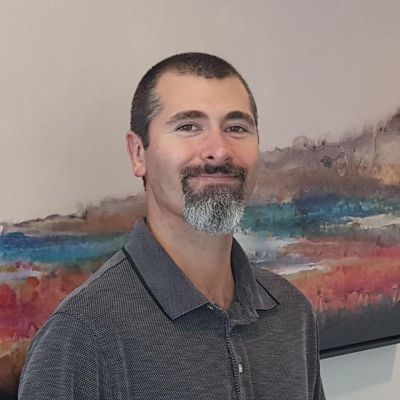 Welcome!

I am a professional and highly trained massage therapist.
I use specific assessment and bodywork techniques to help people manage stress, chronic physical tension, and pain--particularly neck, back, and shoulder aches, as well as some forms of knee pain. I've had good success in helping reduce or eliminate headaches and with acute or sudden-onset pain as well.

I've been well-trained in relaxation-style massage modalities, and highly trained in more therapeutic, rehabilitation-style techniques. I'm also certified in pre-natal, pregnancy massage.

If you'd like to set up an appointment with me, you may do so here. You can reach me by phone or email. I would be pleased to be your massage therapist for all your ethical massage needs, and am happy to answer any questions you might have about my services.

More Info About Me:

I am a California state-certified massage therapist in good standing with the California Massage Therapy Council, and am passionate about your wellness.

I've received over 2,000 class hours of massage training. Only 500 hours are required for certification as a massage therapist, and 657 hours of training is the national average. That means I'm either a very slow learner or the extra training makes me far more qualified than the average massage therapist (perhaps a little of both!).

I've found that the additional training has a tendency to lead to far better long term outcomes for my clients. It's a blessing to see and hear about those results frequently.

The bulk of my education in this field took place at the Western Institute of Neuromuscular Therapy (1,000 hrs) and through the Advanced Neuromuscular Therapist's program at the National Holistic Institute (450 hrs) where I graduated with honors. More recently, I've been studying Rolfing-type structural integration and myofascial release work, and other techniques that cross multiple disciplines involving (human) bodywork. We call the latter type of work integrated manual therapy. By matching the treatment technique to the pathology of the condition based on ongoing assessment, we facilitate a higher state of return to optimal function and wellness, and help to prevent potential future injuries. This is to many specialists, a superior, scientific approach to bodywork that allows for superior results with patients.

I've been a practicing massage therapist since 2011. Training is great, but if it's not applied, how can one know whether it's truly valuable? I use it regularly, so I know it is.

I'm contracted with Kathy Flippin of Dynamic Touch Massage and work with her at her Laguna Niguel location. She has high standards for all her therapists and her company is very reputable. However, my rates for private clientele are slightly discounted over the general going rate there, and if you're reading this and interested in a session with me, make sure you let the scheduling office know you discovered me through one of my personal business cards or websites, JasonYarbroughCMT.com and PrecisionCMT.com, in order to qualify for my rates for private clientele.

I hope to see you at the clinic soon! To wellness!
Schedule an appointment

Jason Yarbrough, ANMT, CMT
California Massage Therapy Council (CAMTC) Certification #28879
Member of the American Massage Therapy Association (AMTA) #1289960